EPA Formaldehyde Law Label Change
California Formaldehyde Law Label Example
US TSCA Title VI Compliant Law Label for EPA Formaldehyde Emission Standards for Composite Wood Products.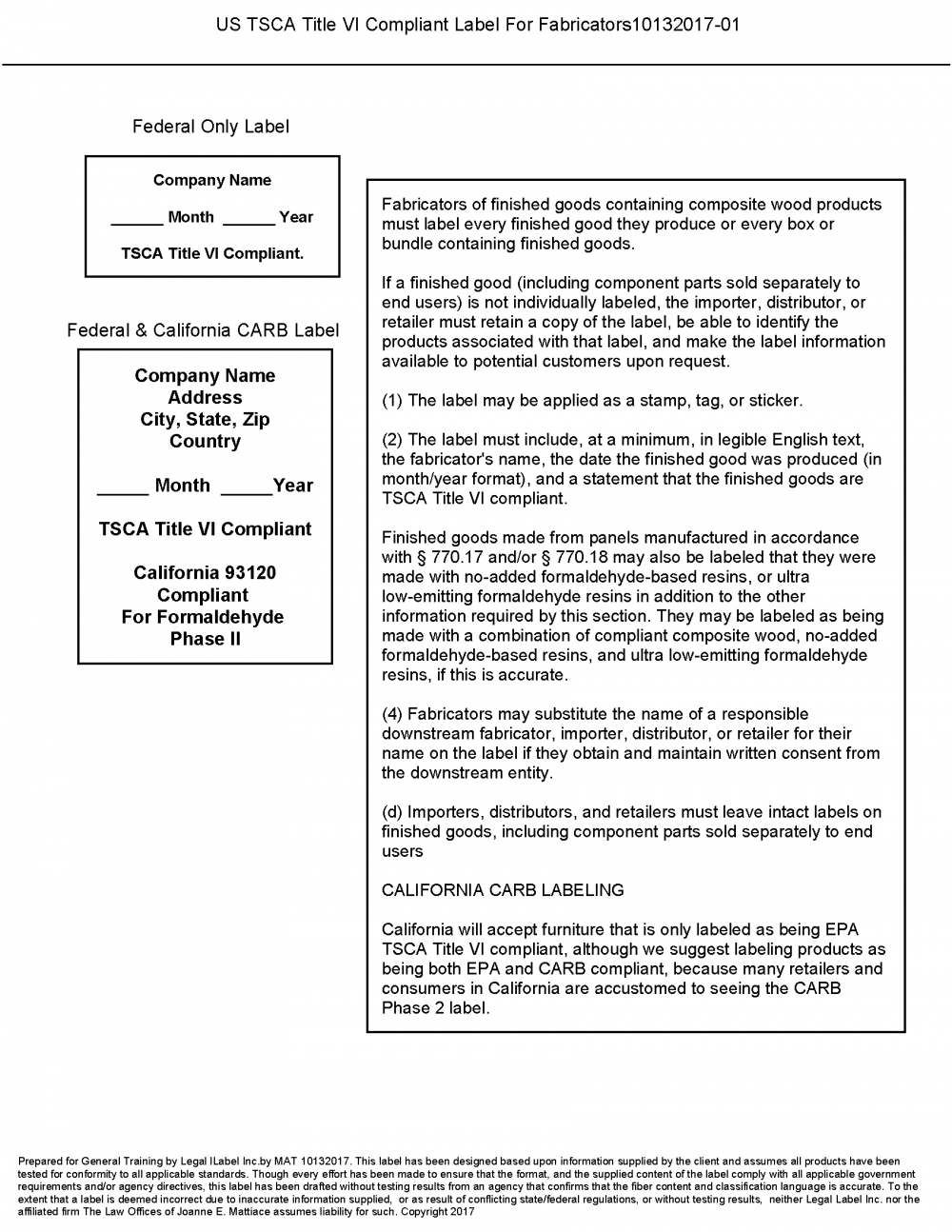 If your company offers any consumer product for sale which contains any type of manufactured wood, you are likely familiar with the need to comply with California's wood and formaldehyde labeling and emissions standard. 
Be aware that a new federal rule, both labeling and emissions, kicks in later this year. The new federal rule is similar, though not identical, to the California requirement. There has been a great deal of confusion over this federal rule but it is now slated to be effective in December of 2017. Companies may now begin to use the labels necessary to appear on products.
Now is the time to consult with your suppliers and secure documentation as to the emissions levels associated with the use of such manufactured wood in consumer products. Therefore, go ahead and begin to implement the new federal labeling requirements, and learn the new record keeping obligations imposed upon your company. Also, consult with legal counsel and/or the team at Legal Label sooner than later. Don't put your product offerings at risk with a possible violation.
Contact the Law Offices of Joanne E. Mattiace.